Rautner Rechtsanwälte ranked by Handelsblatt: "Best Lawyers – Germany, Austria, Switzerland"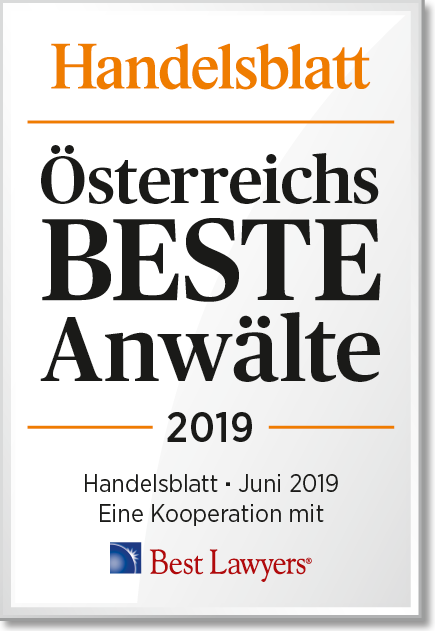 For the 11th consecutive year, the renowned Handelsblatt Awards were recently published in cooperation with US publishing house Best Lawyers. The Best Lawyer Ranking (BLR) for Germany, Austria, and Switzerland was published in the Handelsblatt on June 28, 2019. Using peer-to-peer surveys, the best lawyers in each of the above three jurisdictions were identified and ranked in their respective jurisdictions of practice. In addition to recognizing the best lawyers in Germany, Austria, and Switzerland, the BLR also recognized lawyers of the year and the law firms of the year.
Rautner Rechtsanwälte is very pleased to announce that the firm was honoured in the field of Banking & Finance, with two partners of our law firm being awarded as leaders in this practice area.
The team at Rautner Rechtsanwälte consists of specialists with many years of legal experience in the area of ​​national and international financing and advises in all aspects of banking and finance law, including financial supervision law, as well as capital markets and mergers and acquisitions (M&A) transactions.